If you already have a European visa, but the expiration date is about to expire. And you still do not know how to Visa extension to Europe in Hai Phong. Then refer to this article now to get useful information!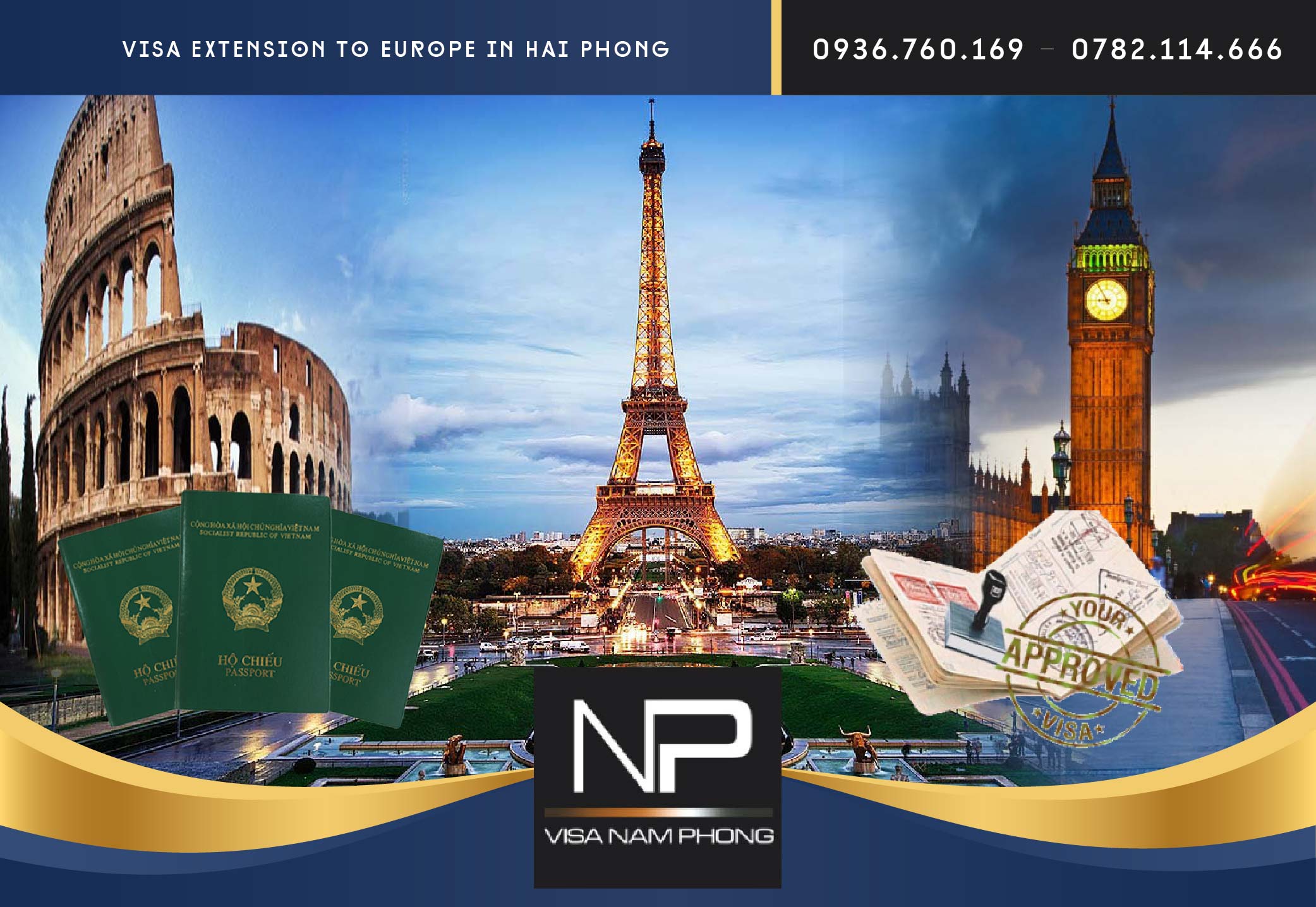 How long is a Europe visa?
European Visa, also known as Schengen visa, includes 2 main types:
Normally, European visas will be issued as multiple entry visas. This means if your visa is still valid. It is possible to enter Europe multiple times and the length of stay will be determined according to your visa application - Visa extension to Europe in Hai Phong
Currently, it takes about 15 days to receive the results of visa approval. However, this period may be longer if the consulate needs to verify more information. Or if you apply for a visa during peak season. In such cases, it can take up to 2 months for the application to be processed.
Is it possible to apply for an extension of a European visa?
In addition to questions about how to extend a European visa. Many people feel worried that their European visa can be extended or not. Then the answer here will be quite possible. Provided that you fall under one of the special circumstances. And this European visa extension must be done at the Provincial Committee where you are temporarily staying in Europe.
Note: European visas can only be extended once for a maximum period of time equal to the time granted on the previous visa.
What documents do you need to renew a European visa?
- To be able to implement the European visa extension. First, you need to prepare the following documents:
Application for EU visa extension (note: each embassy in each country will have a different extension form. Therefore, you must go to the embassy of that country to download the form).
- 1 photo size 4.5 × 3.5, captured clearly, without editing.
- Certificate of household registration.
- Passport or passport valid for at least 3 months with at least 2 blank pages remaining. Granted for no more than 10 years.
- Proof of living purpose and circumstances. Must clearly explain the reason for the visa extension at that time.
- Proof of financial capacity to live in the country applying for EU visa extension.
How to extend a European visa
After having fully prepared the documents as mentioned above. Please bring it to the Embassy of the country to apply for the visa. Remember to apply 3 days before your visa expires.
The cost of applying for EU visa extension
In addition to how to renew a European visa, the cost of the extension is something you should be aware of. Currently, the cost for applying for EU visa extension is as follows:
If you apply for a visa extension of a European country that you are temporarily residing in. You will have to pay the fees specified by that country. Example: for Polish visa extension it is 406 zloty.
- If applying for Schengen visa extension:
In cases where the governor is obliged to extend, the extension is free.
In the case the governor can extend but is not required to extend the cost is 30 EUs.